This is an example of how you can format your characters using template.
THIS IS AN EXAMPLE. DO NOT EDIT!
[Character Name] has [Strength] strength and [Health] health. They cost [Cost] brains/sun and are part of the [Class] class.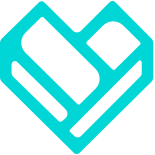 Their trait(s) are [Traits, if neccessary].
Their ability is: [Ability, if neccessary].
They are a [Tribes ] [Plant or Zombie] and are a [Rarity] card.
Description: [Description].
Strategies
With
[How to use this card]
Against
[How to fight this card]
Trivia
[Interesting Fact]
[Interesting Fact]
[Interesting Fact]
Also See
Place a link here
place a link here
Place a link here